Now is the time for magical dreams to come true, as Disneyland® Paris announces its reopening on June 17 with Disneyland® Park, Walt Disney Studios® Park, Disney's Newport Bay Club Hotel and Disney Village. Iconic attractions, beloved Disney characters, fan-favorite experiences and tasty treats will return, with even more magic thanks to new Selfie Spots and surprise appearances, a new Cars ROAD Trip attraction and soon the highly-anticipated opening of Disney's Hotel New York – The Art of Marvel. Current booking conditions allow flexibility on packages and dated tickets.
Guests can once again experience favorite attractions at both parks, from the thrilling Star Wars: Hyperspace Mountain and The Twilight Zone Tower of Terror to the family-friendly Peter Pan's Flight and Ratatouille: The Adventure. Thanks to the amazing work of Magic Keepers during the temporary closure, Guests will come back to a resort more beautiful than ever* with its perfectly manicured 400 hectares of green spaces and 7400 square meters of flower beds.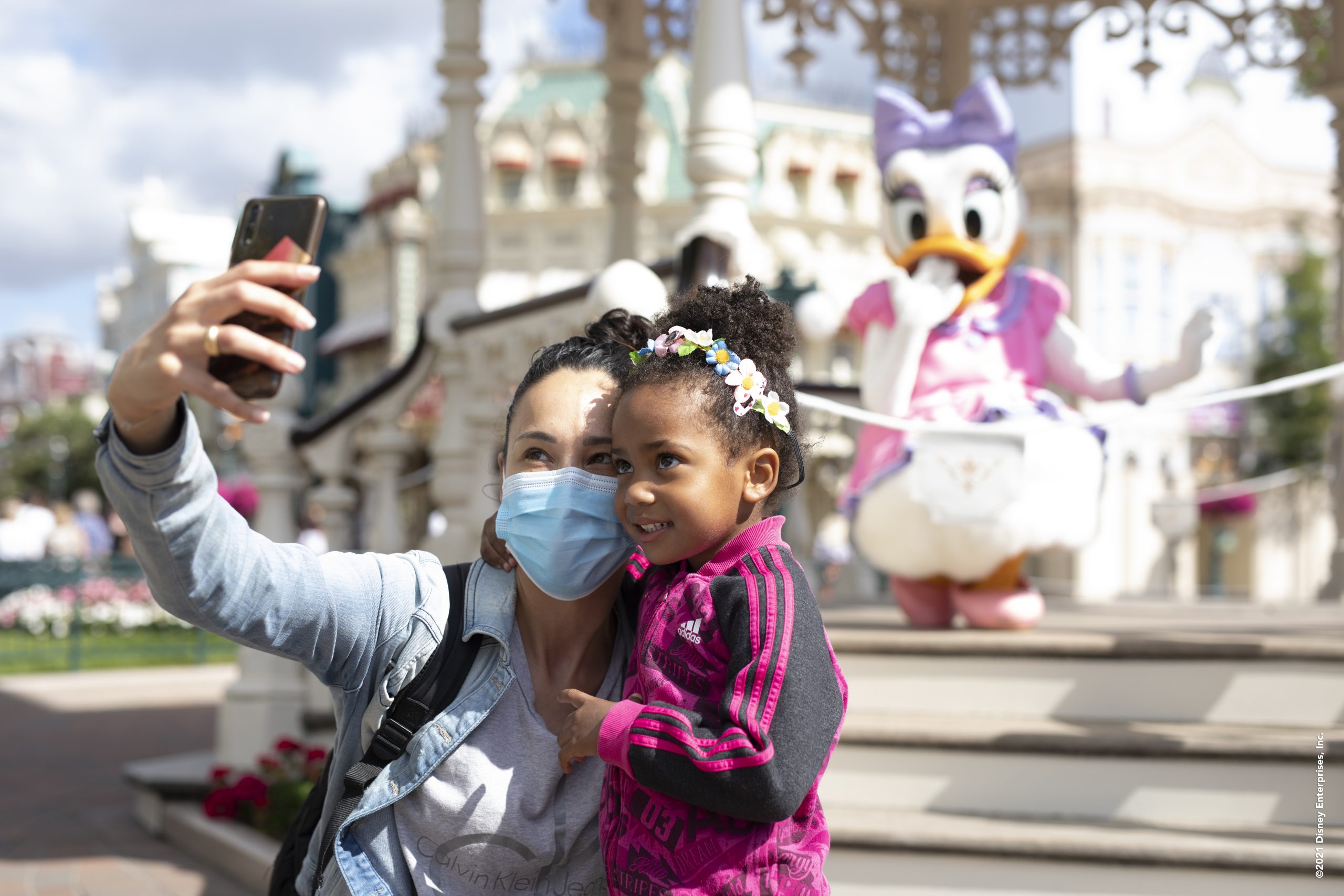 There will be plenty of Selfie Spots and surprise appearances in the parks with Characters from Disney, Pixar, Marvel and Star WarsTM! Favorite Characters will appear in new ways and sometimes unexpected places, encouraging Guests to keep their eyes and ears open for one magical surprise after another. A new galactic experience with Star Wars Legends will be added, along with the return of The Cheshire Cat Express Train featuring friends from Alice in Wonderland, Mickey, Minnie & the Gang, Heroic Experiences with Marvel Super Heroes and Kingdom of Arendelle Enchanted Moments.
As part of the ongoing Walt Disney Studios Park transformation, the new Cars ROAD TRIP attraction will welcome Guests for the very first time at reopening. Transported into a Cars-themed version of a road trip on Route 66, Guests will discover local natural wonders like The World's Largest Lugnut and the Cars-tastrophe Canyon, while encountering popular Characters such as Lightning McQueen and Mater – making Walt Disney Studios Park THE place where Cars and Pixar dreams come to life.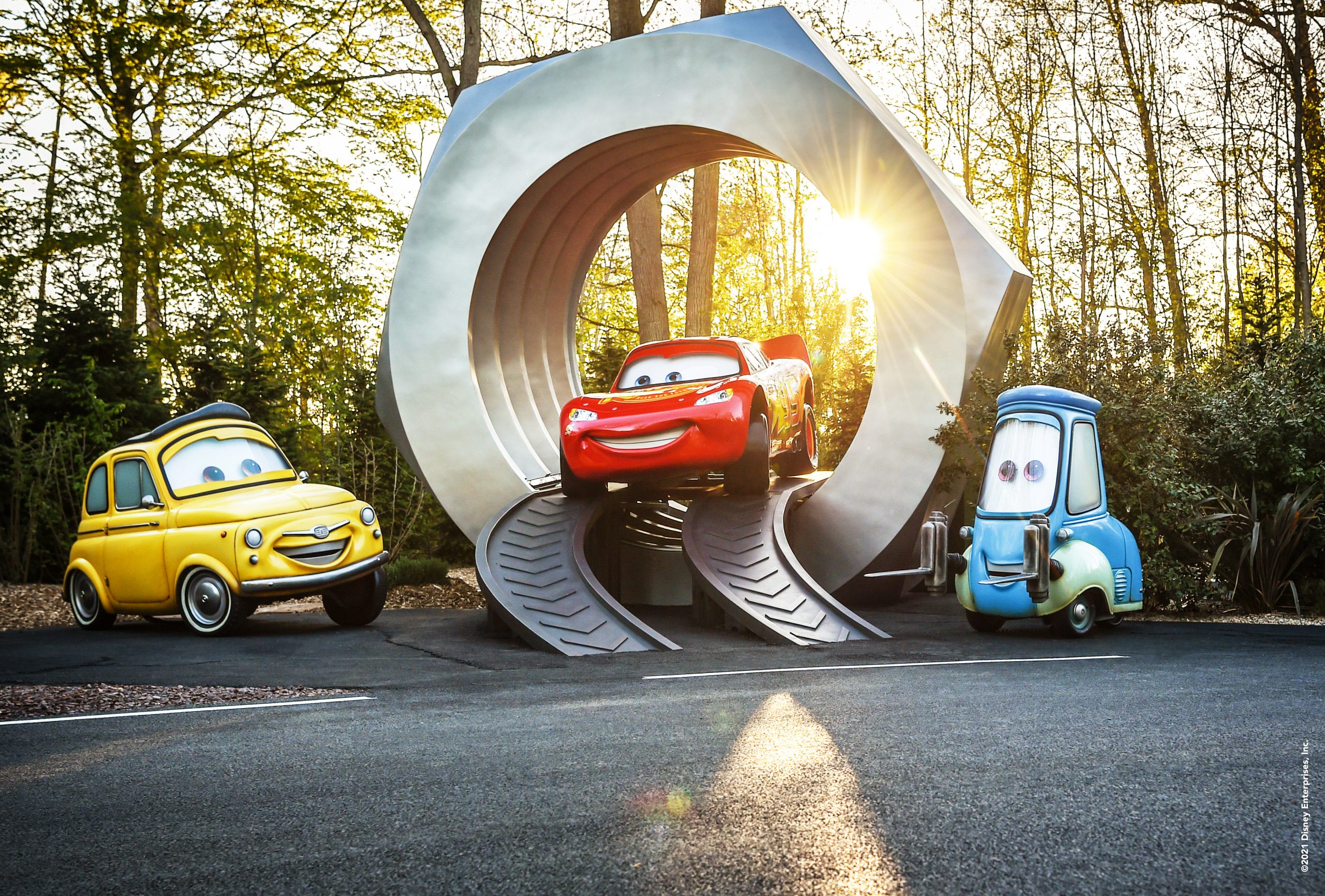 With the long-awaited opening of Disney's Hotel New York – The Art of Marvel on June 21, Disneyland Paris will demonstrate yet again its commitment to continually invest in the Guest experience and its successful strategy to infuse more Disney stories into its hotels. This ambitious hotel will make Marvel dreams mightier than ever, immersing Guests in New York City's culture and vibrant energy while celebrating Marvel Super Heroes and their stories. This four-star hotel – styled as a New York art gallery – will pay tribute to the home of so many Marvel Super Heroes and their artists, while offering premium comfort and personalized services.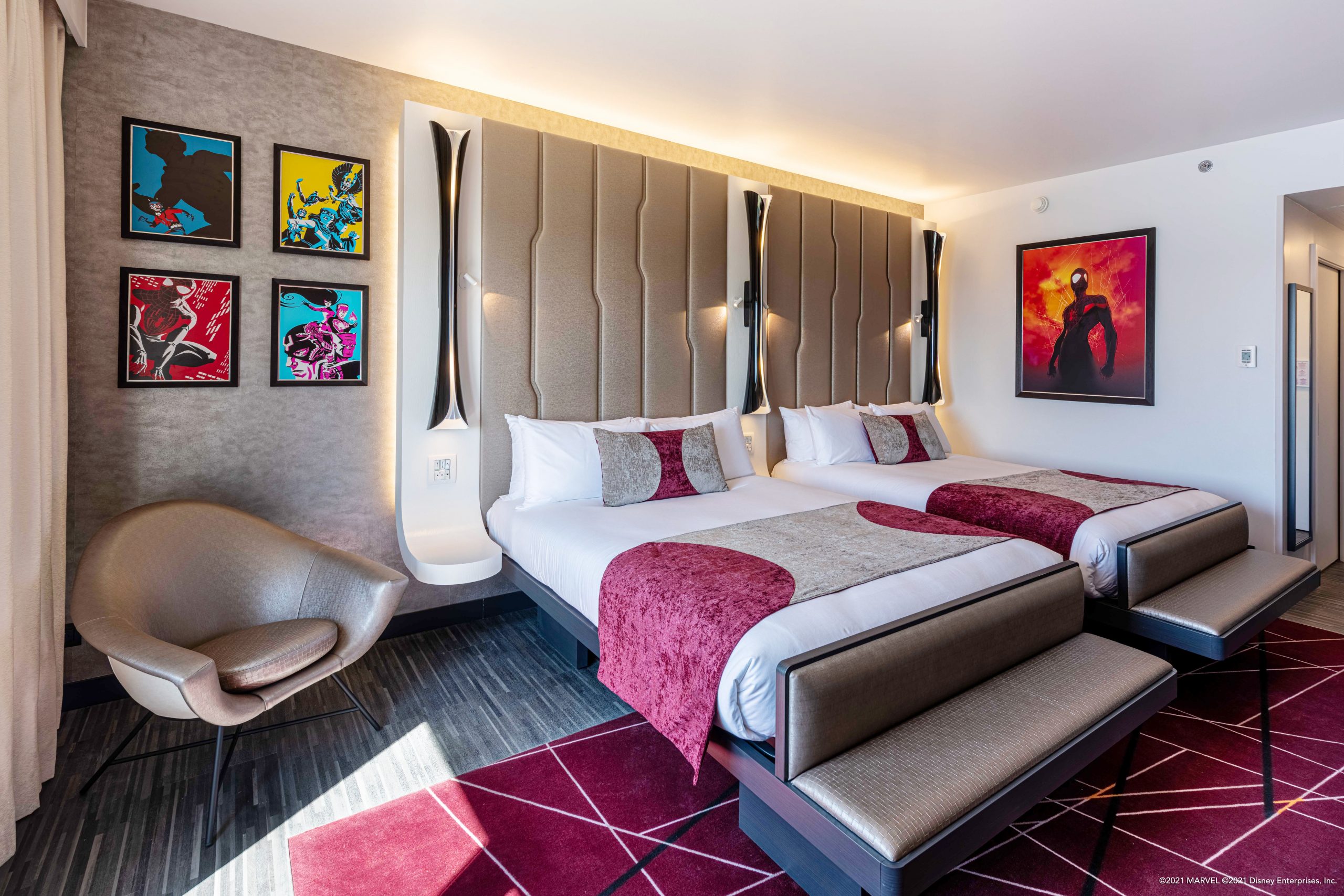 A stay in a Disney Hotel enables the ultimate Disney vacation, surrounding guests with Disney magic from start to finish for a unique and unparalleled experience, while providing additional benefits to make guests' stays even more magical. As with all Disneyland Paris hotels, Disney's Hotel New York – The Art of Marvel is much more than a place to sleep – it is an extension of the resort experience itself, immersing Guests in a highly themed environment with compelling storytelling unlike anything else beyond the parks. An epic stay at this hotel can be booked as of 18 May 2021 with an exclusive launch offer.
Guests will be able to extend the magic with a stay at other Disney Hotels, which will open their doors progressively: Disney's Newport Bay Club on June 17, Disney's Hotel Cheyenne on July 1 and Disney's Davy Crockett Ranch on July 13, subject to the continued evolution of the situation. The reopening dates of Disney's Sequoia Lodge Hotel and Disney's Hotel Santa Fe will be announced at a later time. Disneyland Hotel remains closed for refurbishment until further notice. "Our Guests will discover and be amazed by our brand-new Disney's Hotel New York – The Art of Marvel, the only hotel in the world dedicated to Marvel art, offering a premium, incredibly immersive and one-of-a-kind experience. We are looking forward to celebrating these milestones together with our Cast and Guests in a few weeks," said Natacha Rafalski, President of Disneyland Paris.
Disneyland Paris will welcome Guests back to the magic with a limited number of tickets available each day using an online reservation system. To ensure admission, Guests – including Annual Pass holders – must register on the system and obtain a reservation for park entry prior to their arrival. Guests who already have a dated ticket do not need to register and reserve a date. Likewise, Guests with packages that include park admittance will receive admission for the duration of their stay and do not need to use the system. Dated tickets also offer flexibility as they can be cancelled up to 3 days prior to visit date. Visit https://www.disneylandparis.com/engb/tickets/our-full-range-of-tickets/ for the most current information about ticket sales.
To provide Guests with peace of mind, current booking conditions allow flexibility on packages and include cancellations and modifications without fees for stays in Disney Hotels anytime up until 7 days before the arrival date (excluding insurance and/or travel fees) as well as the possibility to pay in several installment without fee. Specific details are available on https://www.disneylandparis.com/en-gb/disneypackage-description/.
As the health and well-being of Guests and Cast Members remains a top priority, Disneyland Paris' reopening will take a deliberate approach with enhanced health and safety measures that were successfully implemented last year. Our measures continue to reflect current government guidelines, demonstrating our ability to improve the Guest experience while providing a safe environment for all. As authorities recommend the wearing of an appropriate face covering in public spaces, Disneyland Paris asks all guests ages 6 and older to do so. This reopening will also implement limited attendance, required advanced ticketing and reservations to support physical distancing, per government guidance. As a result, some experiences, shows or events will not be available or may be modified, depending on evolving guidance from authorities. Visit www.disneylandparis.com for more information about booking conditions and available experiences.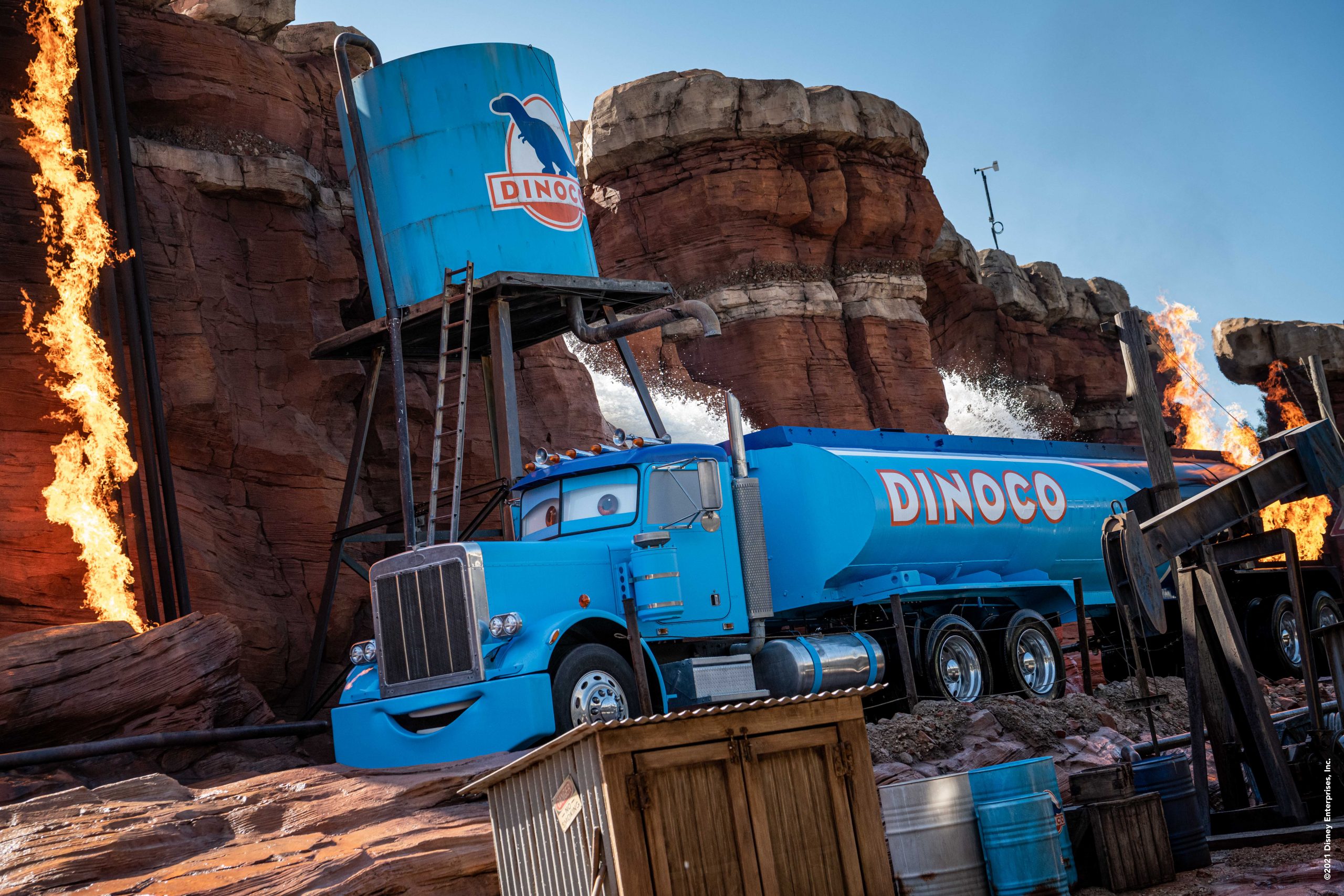 Some experiences, shows or events will not be available or may be modified depending on the evolution of the safety and sanitary measures and recommendations from public authorities. Guests can visit disneylandparis.com for the most recent updates All the events, shows, attractions and animations mentioned might also be modified, delayed, cancelled or closed without advance notice and they are subject of climatic conditions.
*Sleeping Beauty Castle is under refurbishment, but guests can still go through the Castle to access Fantasyland or the stores inside.