Nearly 2,000 locally sourced hand sanitizing gel dispensers available for Guest and Cast Member use throughout the resort
Since July 2020, Disneyland Paris has joined with the PURELL® brand to offer hand sanitising gel, installing nearly 2,000 dispensers across the destination. The addition of PURELL hand sanitisers is part of the resort's commitment to the well-being of Guests and Cast Members and is one of the numerous, enhanced health and safety measures taken, as recommended, by health authorities. Other measures include a limited number of entries to our Parks each day to ensure physical distancing and enhanced cleaning measures. Additionally, all visitors aged 6 years and over, Cast Members and service providers are required to wear a mask.
 "All of us at Disneyland Paris are excited to see our Guests back at the resort soon," said Laure Albouy, Vice President for Business Strategy and Integration at Disneyland Paris. "The health and safety of our Cast Members and Guests remain our top priority, and our decision to make PURELL hand-sanitisers widely available throughout our resort is an integral part of this continued commitment."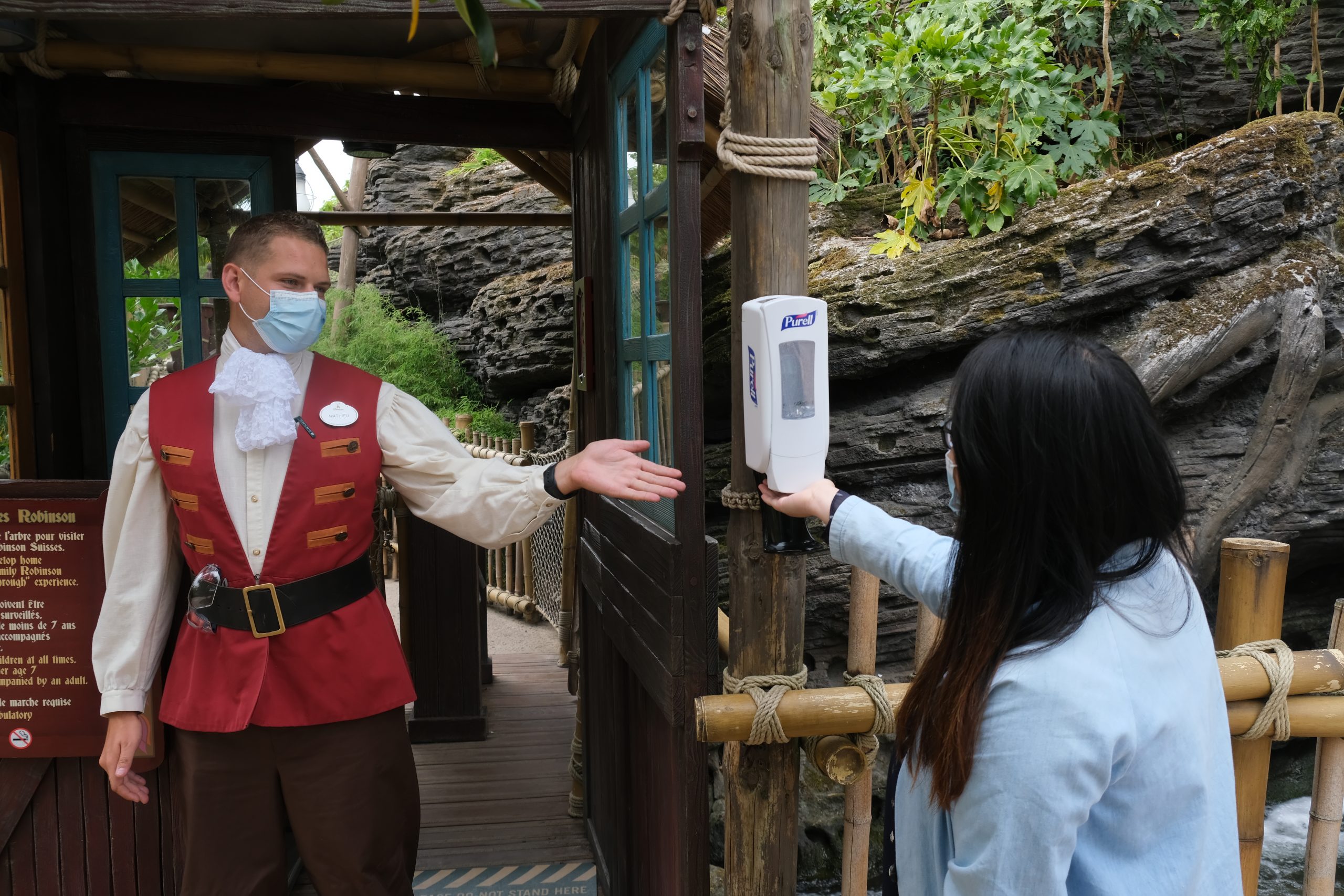 PURELL hand sanitiser at Disneyland Paris: a locally-made, world-renowned product  
All PURELL products provided at the resort are manufactured by GOJO Industries-Europe Ltd, 20 kilometres away from Disneyland Paris in Croissy-Beaubourg. The use of locally-sourced products is a further testament to Disneyland Paris's commitment to positively contributing to the economic development of local communities.  
"The PURELL brand is one of the world's most trusted brands in hand and surface sanitising. We are proud to supply a quality product to everyone at Disneyland Paris where healthy and safety is a top priority," said Erik Zimmer, General Manager of GOJO Industries-Europe.