At Disneyland Paris we place equity and inclusion at the core of everything we do, and we're committed to furthering professional equality. We have initiatives in place such as dedicated employee-driven groups to provide inspiration, support and engagement within the Cast Member community, as well as exclusive conferences and events which bring everyone together with inspiring guest speakers, workshops and discussions on equality and diversity.
Professional Equality Among Men and Women as a Core Focus
For the fourth year in a row, Disneyland Paris has received a top score in the Gender Equality Index established as part of the 'Avenir Professionnel' law in France. This year's score of 99/100 – an increase of five points compared to the previous year – is reflective of impactful policies and specific efforts to achieve measurable and consistent results, at every workplace and at all levels of the company. To date, women represent 49% of all Cast Members and 86% of them are in permanent roles, while 56% of senior leaders and four of nine executive committee members are women, including Natacha Rafalski, Présidente of Disneyland Paris.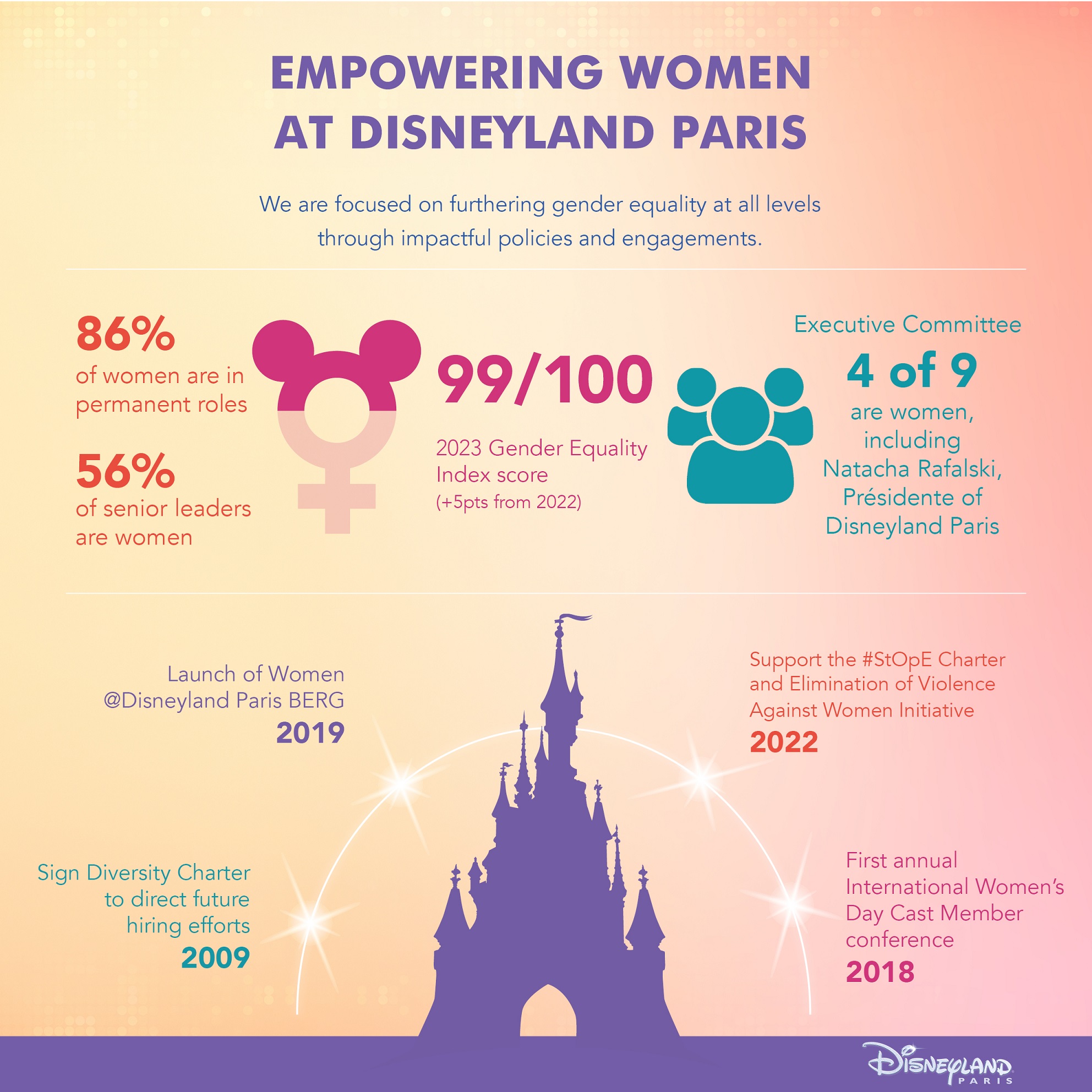 Once a Cast Member, Always a Cast Member
Earlier this week, Disneyland Paris hosted its annual International Women's Day conference for Cast Members, with an exclusive, inspiring program of keynote speakers, breakout sessions and development workshops. This year's event – with the theme 'Once A Cast Member, Always A Cast Member' – featured many current and former Cast Members who shared their experiences and the impact that Disneyland Paris' approach to diversity and inclusion has had on their lives and careers, during engaging conversations led by journalist and presenter Sabine Quindou. Cast Members also participated in workshops and activities for personal development, meet-and-greets with representatives from the Women @ Disneyland Paris employee network and more.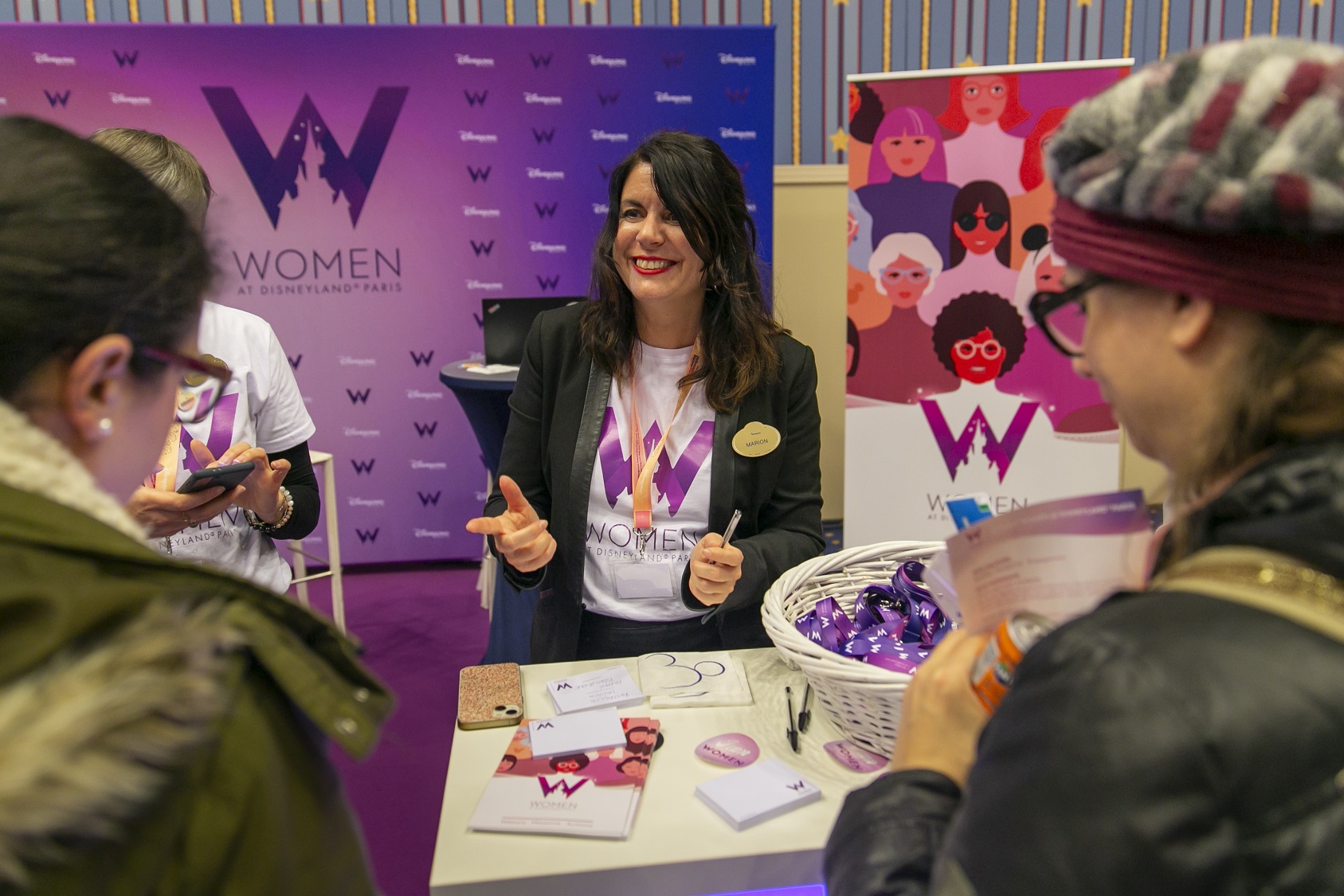 Inspiring and Supporting Local Communities 
In recognition of International Women's Day, Disneyland Paris organized a weeks-long professional clothing collection drive for the association La Cravate Solidaire, which helps women who are attending interviews or starting a new job. Collection points were placed throughout the resort's backstage areas for Cast Members who dropped off no less than 150kg of clothing, an increase of 70% compared to 2022. As part of its youth career guidance program, 10 young women from the EPIDE association – Establishment for Insertion into Employment – were invited to take part in a self-confidence workshop, meet Présidente Natacha Rafalski and enjoy an afternoon at the Cast conference.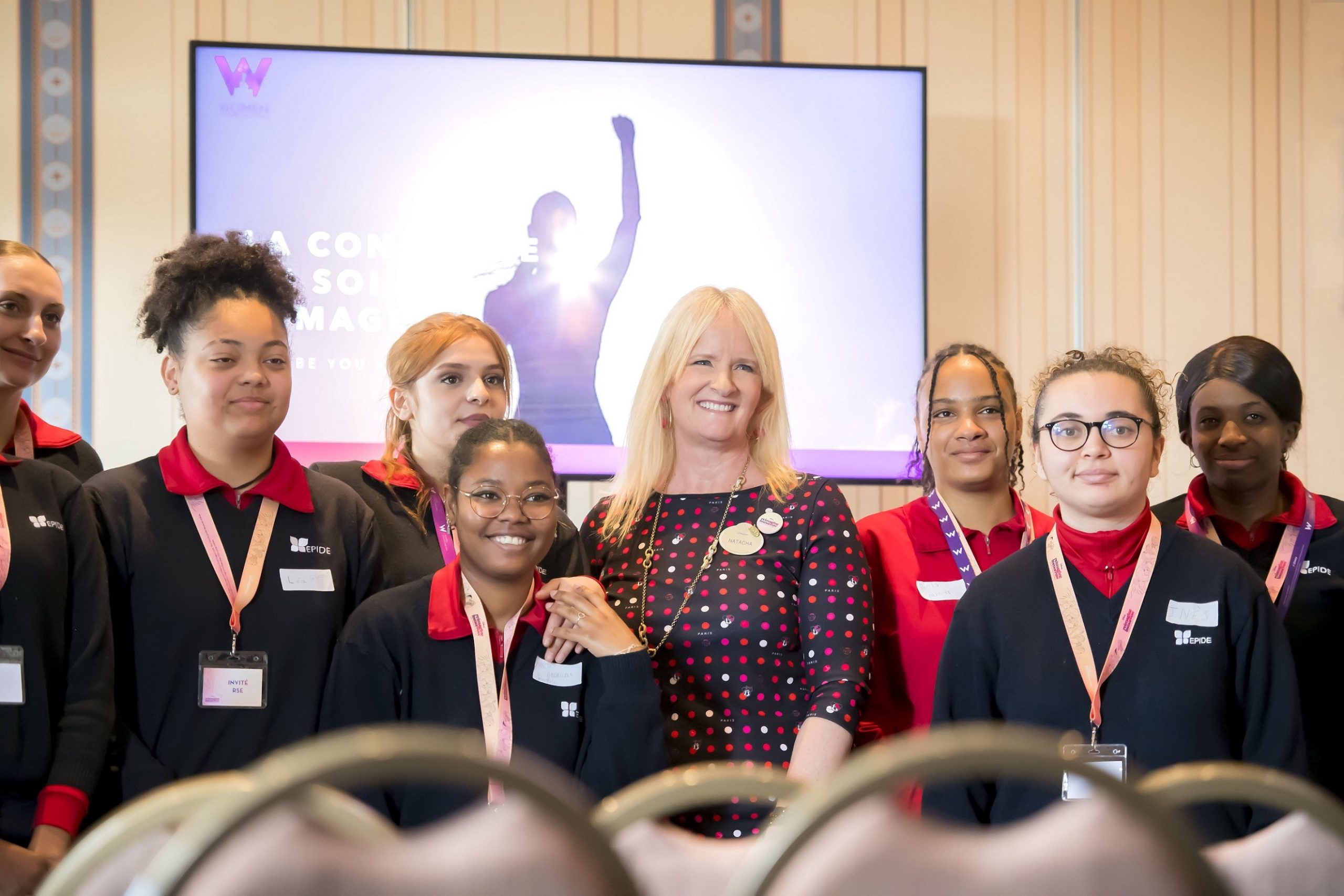 New Experiences for Our Guests
Guests visiting Disneyland Paris have the opportunity to enjoy limited-time activations in honor of International Women's Day as well. At the entrance of Disneyland Park, the Mickey flowerbed has transformed into Minnie Mouse. At Disney Hotel New York – The Art of Marvel, the Jack Kirby Legacy Gallery is honoring Marvel's female artists in a Women of Marvel exhibition featuring the artwork of Marvel Super Heroes created by female artists from around the world. Guests can learn more about the origin and powers of these iconic female characters and the creative talent that brought them to life.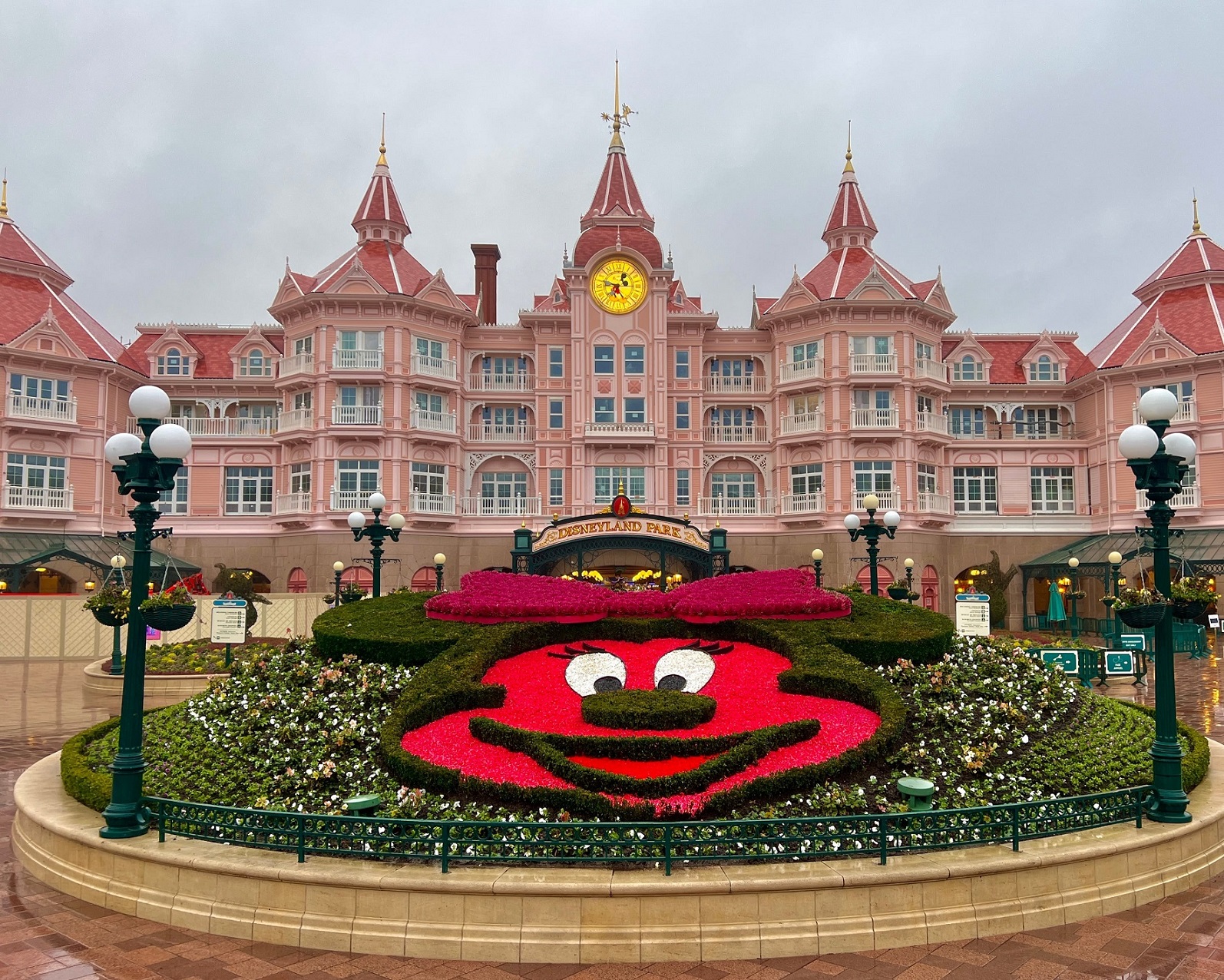 Stay tuned to the Disneyland Paris News website to learn more about our initiatives for diversity, equity and inclusion all year long!