Earlier today during a special presentation at D23 Expo in Anaheim California, Disney Parks, Experiences & Products Chairman Josh D'Amaro gave the enthusiastic audience a sneak peek at new experiences coming soon to Disneyland Paris!
From the recently opened Avengers Campus to the upcoming Frozen-themed land and more, the highly anticipated transformation of Walt Disney Studios Park will offer spectacular new experiences and entertainment. And on the heels of the highly successful 30th Anniversary celebrations, that will be extended until September 30, 2023, a brand-new show inviting guests through an emotional journey with their beloved Pixar Pals will debut next summer at Studio Theater, right in time to close the 30th Anniversary in Grand Style. Called "Pixar: We Belong Together", this new show will highlight how friendship and family bring and keep us. It will combine spectacular stage technology, state-of-the-art video and lighting design, and a large cast of characters from many beloved Pixar films.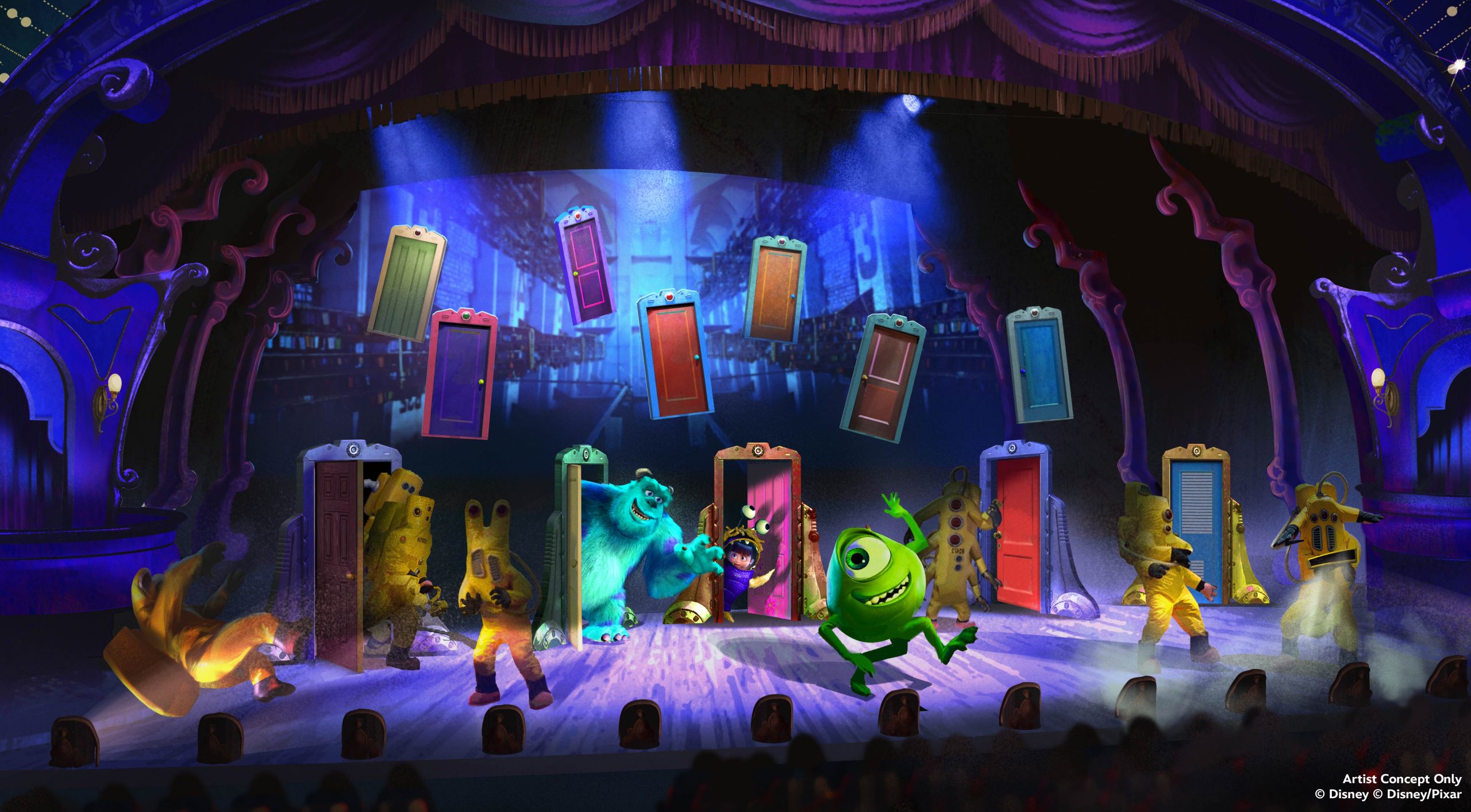 Also at Walt Disney Studios Park, a first look was shared on a whole new area that will connect the current park to its extension and offer opportunities for Guests to stroll, relax and discover new experiences. It will feature a stunning lake and a promenade of unique gardens, each designed around favorite Disney stories. The Tangled Garden for example, will feature a new attraction for the whole family to enjoy, even the little ones.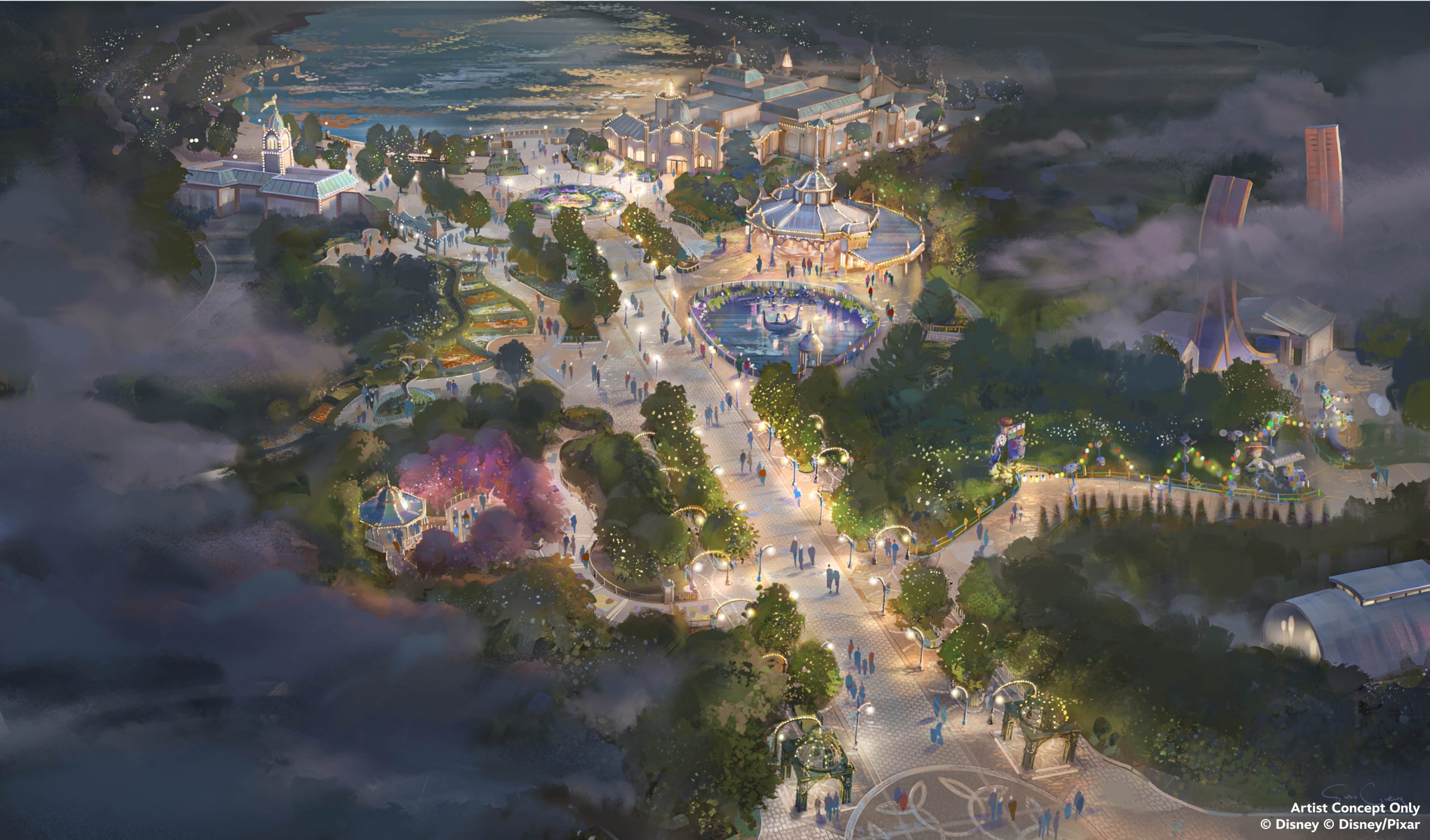 And with its larger-than-life characters and playful landscaping, the Toy Story Garden will transport guests in the world of Woody and Jessie and their pals, while offering a new way to join the fun of Toy Story Playland nearby. Guests will also enjoy strolling through an elegant English Garden inspired by beloved characters.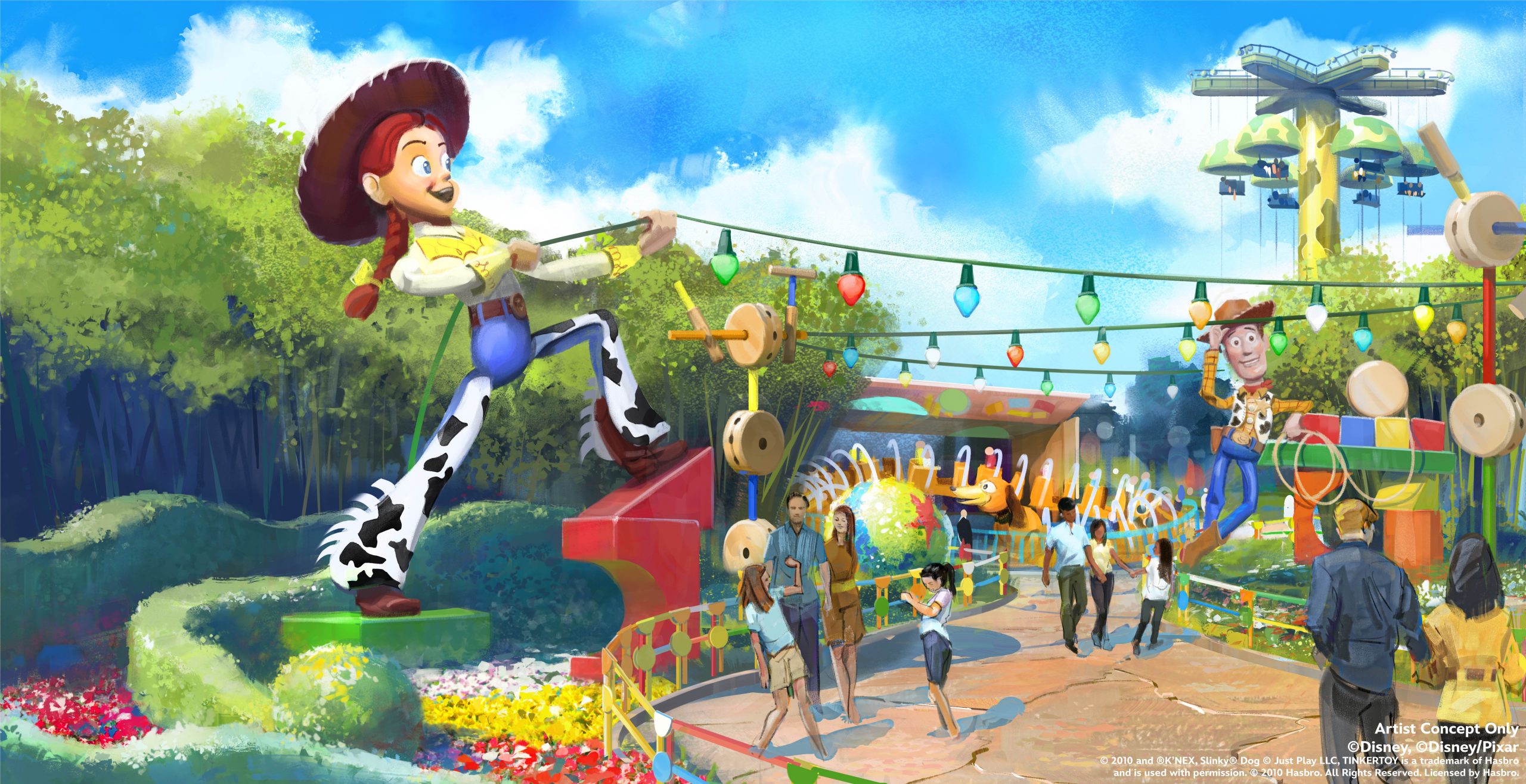 Amidst this daydreaming atmosphere, the picturesque promenade will also include an elegant table-service restaurant where Guests will be able to enjoy breath-taking panoramic views across the lake and encounters with Disney characters.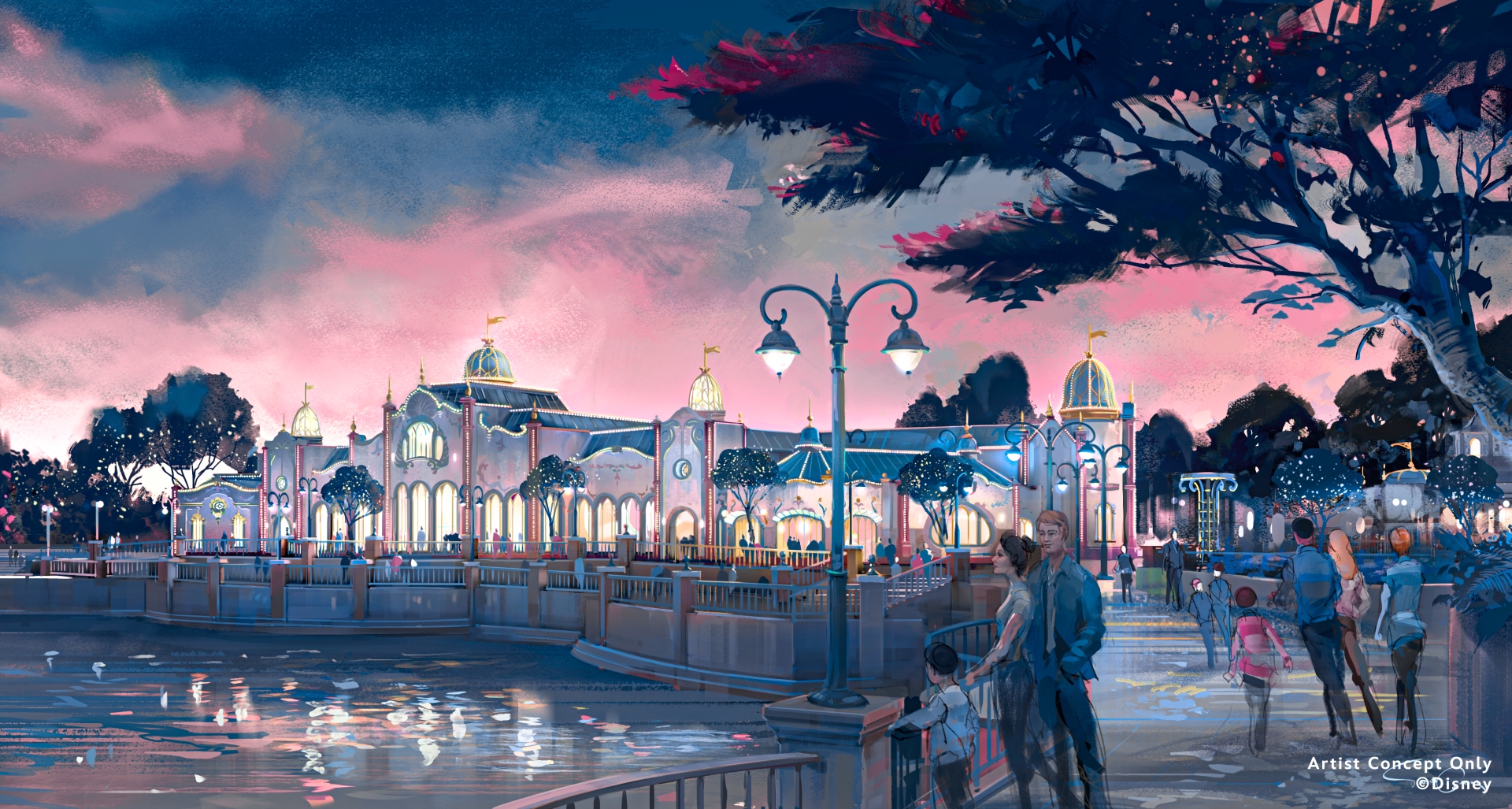 Ground works are also continuing on the lake itself and the new Frozen-themed area that will welcome Disneyland Paris guests in the near future. Imagineers from around the world are already working together to immerse fans of all ages in the Kingdom of Arendelle like never before. It will be home to a new attraction that will take guests on an unforgettable journey alongside Elsa and Anna, dining and shopping experiences and will also offer the opportunity to have a magical audience with the royal sisters themselves.

Outside of the parks, Frozen is also playing an important role in the reimagining of the Disneyland Hotel. This iconic 5-star Hotel will reopen in 2024 as the ultimate Disney royal address in Europe after a complete transformation with its new royal theme, featuring themed rooms and suites inspired by Disney classics such as Tangled, Beauty & the Beast, Cinderella as well as Frozen as shown in the new concept below from one of the hotel's new themed suites.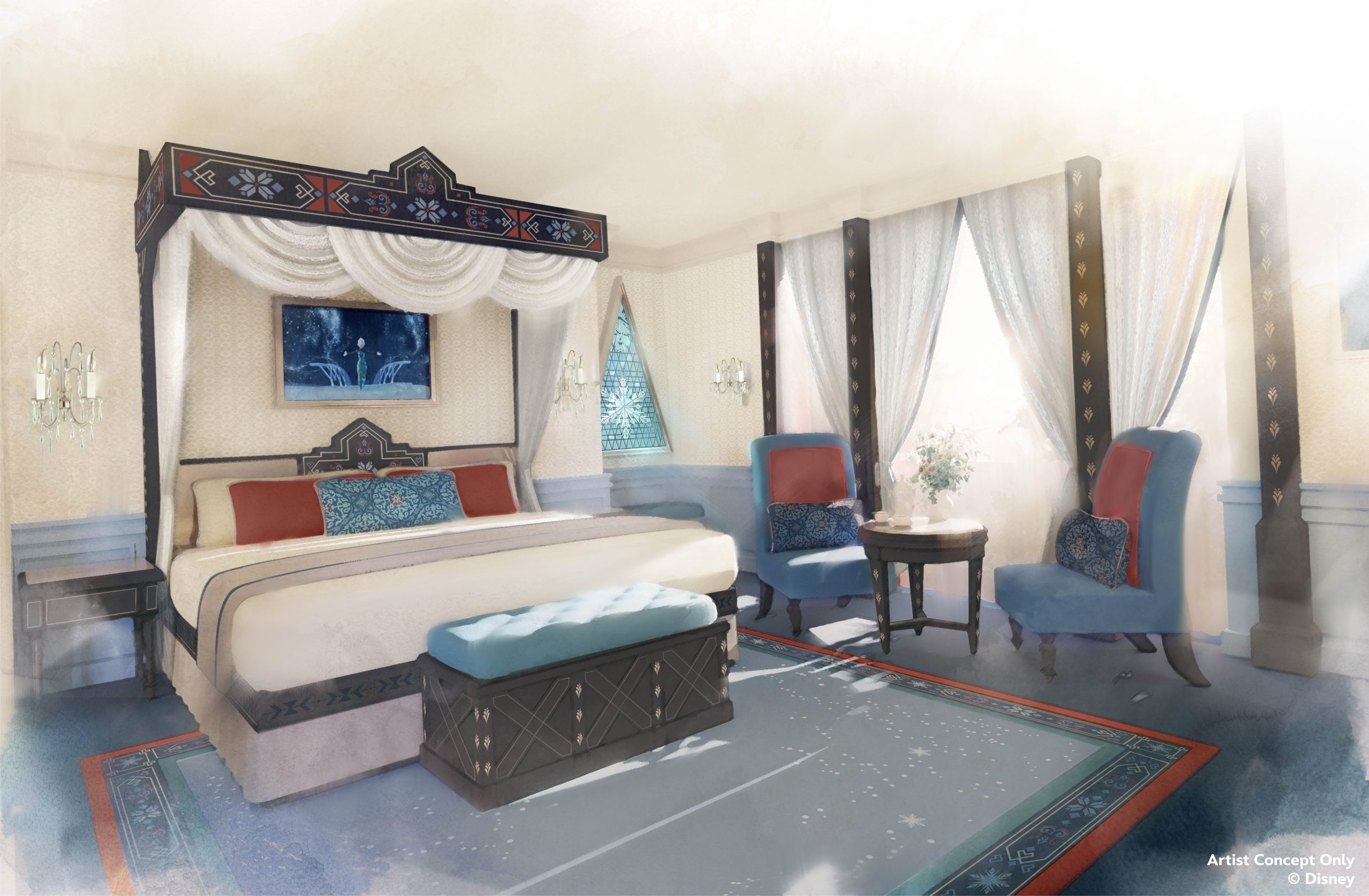 "Beyond the fantastic 30th anniversary celebration and the debut of Avengers Campus, we continue to build the future of Disneyland Paris. We have much more in the works for Paris, and couldn't be more thrilled about it," David Wilson, Site Portfolio Executive, Walt Disney Imagineering Paris, commented.